DutchAmsterdam's Guide to Hotels in Amsterdam
Estimated reading time: 11 minutes
Planning a visit to Amsterdam? There is a hotel for any budget and taste.
Some initial Tips:
Amsterdam has a wide variety of accommodations where you can spend the night
Hotels in or near the center of Amsterdam usually are more expensive than those in the suburbs
The small city boasts an excellent, fine-mazed public transport system. Even if you stay far from the center, you can crisscross the city in a short amount of time. You will seldom spend more than 20-30 minutes in transit1
Most popular neighborhoods for a hotel stay: Amsterdam City Center, Oude Centrum (Old City Center), Canal Belt [Or the boroughs of Centrum, West, Zuid, Oost — and to some extent, Noord — See the map of Amsterdam boroughs]
Based on the experiences of our own guests (the DutchAmsterdam team has friends and family members in several countries) we have selected a number of highly rated Amsterdam hotels and other accomodations.
Book a Hotel, Houseboat, Hostel, B&B, or an Apartment
Book Flights and Hotels in Amsterdam
Compare and book flights and hotels with ease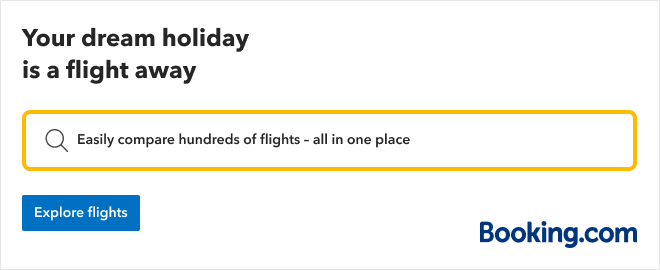 Alternative way to search: Map of Hotels in Amsterdam
Enter your arrival and departure dates. Zoom in for more hotels. Zoom out to orientate yourself. Click and move your mouse to see other areas.
Budget? Luxury? Apartment? Houseboat? Something Else?
Tip: This KAYAK-powered search helps you find the best deals in Amsterdam flights, hotels, vacation packages, train- or bus tickets, and car rentals.
Don't like searching? Hotel booking site Booking.com provides these handy Top Ten lists:
Luxury Hotels
Intercontinental Amstel Amsterdam
Set in a monumental building on the banks of the river Amstel, the InterContinental Amstel Amsterdam — colloquially known as the Amstel Hotel — is a 5-star luxury hotel situated in the heart of Amsterdam. It's a place to see and be seen. Queen Elizabeth, Henry Kissinger, Audrey Hepburn and Steven Spielberg are among the luminaries who have stayed here. The Rolling Stones are frequent guests.

Guests consistently give it high ratings for the accommodation, location, meals, and the friendliness and helpfulness of its staff.

Opened in 1867, the hotel — which rightly boasts of its "150 Years of Elegance" — has been renovated and updated to provide the latest amenities without losing the building's historical atmosphere. There are 55 luxury rooms and 24 suites.
Hotel De L'Europe
Hotel De L'Europe is a luxurious, five-star hotel situated in the heart of the city alongside the Amstel river — just a 10-minute walk from Dam square. In fact, it is within easy walking distance from Amsterdam Central Station — as well as from the Rijksmuseum, Van Gogh museum, and the Concertgebouw.

Movie lovers may recognize the hotel from Hitchcock's "Foreign Correspondent," in which De L'Europe is used as a backdrop.

The hotel (see the photo at the top of this page) is owned by the Heineken family. Yes, that Heineken. Its bar, named after Freddy Heineken, was named best hotel bar by local newspaper Het Parool. It is loved by locals and tourists alike. Opened in 1896, the building is listed as a national monument.
Boutique Hotels in Amsterdam
Catalonia Vondel Amsterdam
Catalonia Vondel Amsterdam A 4-star boutique hotel with 83 rooms. Located just 300 meters from Vondelpark, as well as Leidseplein, Amsterdam's prime leisure, shopping, and nightlife spots.

It is also close to the high-end shopping street P.C. Hooftstraat, as well as Museumplein. The latter is home to the Rijksmuseum, Van Gogh Museum, Stedelijk Museum, and the Concertgebouw.
The Dylan
Set along the Keizersgracht canal in the heart of Amsterdam, all major sights are within walking distance of The Dylan. The boutique has 40 individually decorated rooms and suites. This stylish, intimate hotel is home to Michelin-starred Restaurant Vinkeles.

Many celebrities frequent the Dylan. It is also immensely popular among the hip and young Amsterdammers who enjoy drinking cocktails at Bar Brasserie OCCO.
Floating Hotels — Houseboats and More
Amsterdam Houseboats
About a quarter of Amsterdam is water, and Amsterdammers use it effectively. The houseboats, originally introduced to alleviate the severe housing shortage after World War II, are an iconic part Amsterdam landmark. Over 3,050 of these floating homes line many of Amsterdam's 165 canals. If you're looking for a very special stay, consider staying on a houseboat. Or on a motor yacht. Or how about a lightship?
Botel
In our opinion, the unique, 3-star Botel is one of the best hotel deals in town. This converted river cruiser is moored at NDSM, a former shipyard in Amsterdam Noord, and now a world-renowned cultural hot spot. It's a top location.

The botel provides shuttles between the ship and the city. However, most guests prefer to take the free ferry trip to Amsterdam Central Station (and the center of town) and back. It's a 14 minute ride across the River IJ.

The botel has all the rooms you'd expect on a river cruiser. But in addition, you can also stay in any of the big, red letters on top of the boat!
Innovative Concept Hotels in Amsterdam
Crane Hotel Faralda
This 5-star hotel has you truly staying in a top location: Crane Hotel Faralda is a 50-meter-high former shipyard crane at NDSM. Yes, near the Botel. The fully restored crane features 3 split-level luxury suites. The crane's upper deck sports a heated spa pool. Especially at nighttime the view over the illuminated city and the river IJ is phenomenal.

As with the Botel, a 14-minute free ferry ride takes you Amsterdam Central Station and back.
Lloyd Hotel
Custom designed by Dutch artists, each of the Lloyd Hotel's 117 rooms in this transformed historic building is unique. The rooms rate from 1 to 5 stars, primarily based on size. The nearby tram service takes you to Central Station in 10 minutes.
CitizenM Amsterdam South
Each room at citizenM Amsterdam South has wall-to-wall windows and an extra-large bed with luxurious linen. With the iPad mini guests can modify room color, climate control, control the smart-tv and adapt the blinds and black-out curtains. Guest can also bring and connect their own device. The bathroom facilities consist of a transparent pod with a rain shower in the room. Coolness!

Note: this hotel is just 750 m from the RAI Conference Centre. If you'd like to stay near the airport instead, select CitizenM Schiphol Airport
Romantic Hotels in Amsterdam
Hotel Estheréa
Hotel Estheréa is a romantic, four-star hotel located in a row of beautiful historial buildings along Singel, one of Amsterdam's oldest canals. While it is situated in a quiet part of the canal, the hotel is very much in the center of medieval Amsterdam, only 300 meters from Dam Square. It is in walking distance of museums, shopping districts and night life districts. The area is home to a plethora of cafés and restaurants. This hotel has a classically styled decor with wooden paneling, and each of Hotel Estheréa's stylish rooms are romantically decorated.

See the photos at the above link for a taste of the fabulously lavish decor. Very Instagrammable, no filter necessary.
Budget hotels and hostels
ClinkNOORD Hostel
OK, here's the deal: we think ClinkNOORD is so cool that we're tempted to stay there ourselves — even though we live and work only a hop, skip, and a jump away.

What's not to like? This fantastic hostel is located just across from Amsterdam Central Station (and the center of town), just a stone's throw from the banks of the river IJ, and right next to the iconic A'DAM tower.

The hostel, with shared and private dormitories, is situated in a former Shell laboratory from the 1920s. It offers dormitory accommodation, private rooms, free Wi-Fi, and a laid-back atmosphere. It is amazingly easy to reach. Go from Amsterdam Airport Schiphol to Central Station. Then take the free, 5-minute ferry across the river IJ. Two minutes later you're at the hostel.

Very highly rated by guests, and considered by many the best value in Amsterdam.
Stayokay Hostel Amsterdam Vondelpark
Stayokay Hostel Amsterdam is literally a few steps away from Vondelpark. Also, just an 8-minute walk from the Van Gogh Museum, and an even shorter walk to the nightlife, entertainment, restaurant, and shopping area around Leidseplein.

This hostel offers bunk beds in shared dormitories as well as private rooms. "Couples particularly like the location — they rated it 9.2 for a two-person trip," Booking.com says.

Stayokay Oost is every bit as nice. Some of its rooms and dormitories are wheelchair accessible.
Average Price of a Hotel Stay in Amsterdam
The average cost for an overnight hotel stay in a double room in Amsterdam is €189. (The average price in all of the Netherlands is €146) 2
Of course, you can find much cheaper hotel rooms in Amsterdam
Frequently Asked Questions About Amsterdam Hotels
What are the best months to visit Amsterdam?
Most tourists visit Amsterdam between mid-April and mid-October. Peak months are July and August, the height of summer. The shoulder months of May and September often sport nice weather and are immensely popular as well.

Mid December through early January is a high season as well, with travelers enjoying their Christmas break, Old and New Year, and hopefully a snowstorm or two.
Amsterdam Hotel Statistics
Amsterdam proper currently has 509 hotels with a total capacity of 40.398 rooms and 88.048 beds. 3 There are an additional 250 or so hotels in Amsterdam's metropolitan region.

But the city is often faced with a shortage or potential shortage of hotel beds during peak periods. It really pays to plan ahead and book your accommodation early.
Book a Hostel in Amsterdam
A stay in Amsterdam doesn't have to be expensive. Hostelworld lists 86 hostels in Amsterdam with an average rating of 8.2 based on reviews by verified visitors. Perfect for an 'Amsterdam on a budget' trip!

View these awesome hostels on a map to see which area of town you prefer to stay in.
Amsterdam Tourist Tax
These fees may or may not already be figured into your bill. The new tax rates went into effect in January 2020. At the time they were introduced, Tim Fairhurst, director of policy for the ETOA (European Tourism Association), told CNN: "It will likely make Amsterdam's the highest overnight tax in Europe, on average."
Hotel: 7% tax, plus a fee of €3/night
Camping: 7% tax, plus a fee of €1/night
Apartment, Bed & Breakfast, Short Stay, Houseboat, Airbnb and similar services: the proprietor pays 10% of turnover from overnight stays, excluding VAT and tourist tax
Cruise ships: €8 per passenger
Note: The extra per person, per night fee is waived after 21 nights per visit.
Also, the extra per person, per night fee will not be charged for children younger than 16.
---
About this article
DutchAmsterdam's Guide to Hotels in Amsterdam was first published in January 2001. It was updated on August 3, 2021. No tourists were harmed in this process.
We trust you will enjoy your stay in Amsterdam!
The DutchAmsterdam Team — The Amsterdam Experts
Get in Touch
Yes, we would love to hear from you! And you can also engage with us on Twitter.
---
Notes:
Everyone in Amsterdam must be able to board the bus or tram within 400 meters of their front door as the crow flies. This has been contractually agreed with transport company GVB ↩
Last updated on Thursday, September 28, 2023, using information from newspapers Parool, Telegraaf, Booking.com, and Hospitality Management ↩
Source: Statistics Netherlands (CBS). Figures current as of May, 2021. ↩
Last updated CET (Central European Time)
Hello!

Our original content is protected

by © Copyright DutchAmsterdam .nl
Do not republish or repost.